KQ Voice Plugins
KQ Voice Plugins
Ryouta Kira

This is a set of Audio Units including Loopback, Vocoder, Pitch Shifter, and Noise Suppression. A host application that can handle Audio Units is required for use.
Loopback:
Connects to each other and transfers audio between host applications. MIDI signals can also be transferred.
Vocoder:
This effect processes the sound of a synthesizer or other carrier with the input sound (modulator) and outputs it. It creates a so-called robot voice by inputting a voice or other sound.
By default, Saw (sawtooth wave) is specified as the carrier, but it can also be input from a sidechain or Vocoder Input Audio Unit.
Pitch Shifter:
An effect that changes the pitch of the sound.
Noise Suppression:
A noise removal filter using RNNoise. This machine learning filter is optimized for voice.
Note that these screenshots are simulated.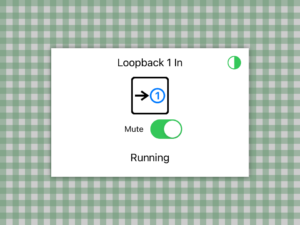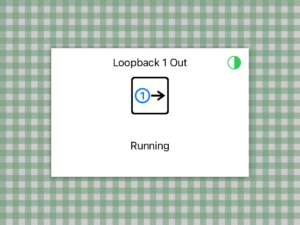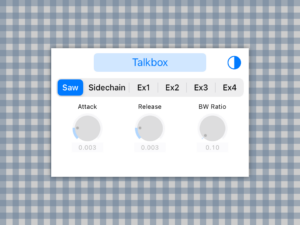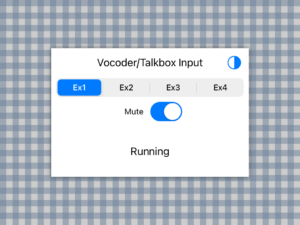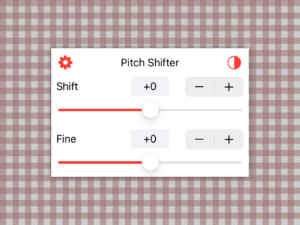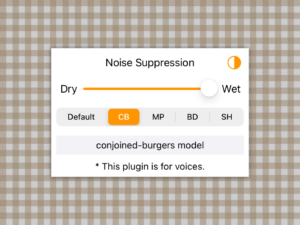 KQ Voice Plugins
Ryouta Kira

Version History
Date format: YYYY/MM/DD (JST)
v1.2.2 (2023/07/04)
Small changes. (it might improve stability of Loopback when the sample rates differ).
v1.2.1 (2023/07/03)
Fixed an issue that Loopback MIDI went wrong with multiple instances.
v1.2 (2023/07/02)
Added Loopback Mixer.
Increased the number of ports of Loopback. (4×16)
Improved stability of Loopback.
You can select MIDI channels in Loopback MIDI.
You can use the multople Loopback MIDI with same port. (Max:16)
Added some options.
Other fixes.
v1.1 (2023/06/28)
Added a MIDI Effect Audio Unit of Loopback.
v1.0.6 (2023/06/27)
Improved stability of Loopback.
v1.0.5 (2023/06/27)
Improved stability of Loopback.
v1.0.3 (2023/06/27)
Fixed an issue of the sample rate converting.
v1.0.2 (2023/06/26)
Added a Sample Rate Converter.
Added options for Loopback latency.
v1.0.1 (2023/06/24)
Fixed an issue that caused "Too Many Output" error.
v1.0 (2023/06/23)
Initial release.